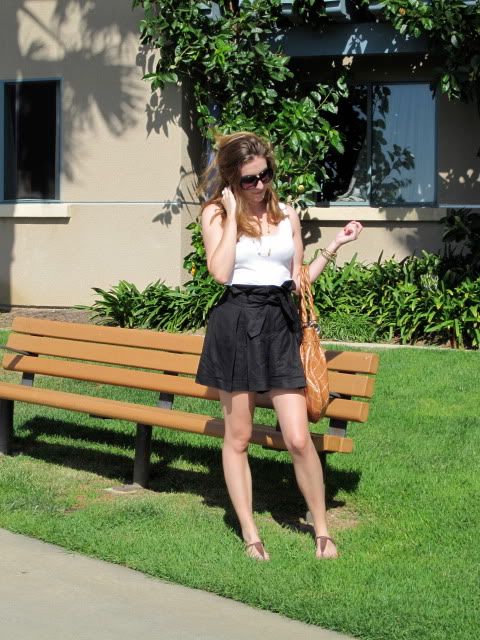 Happy Labor Day everyone!! Today my best friend C and I went out to lunch because we haven't seen each other in weeks and her birthday is in 3 days so I had to give her my present!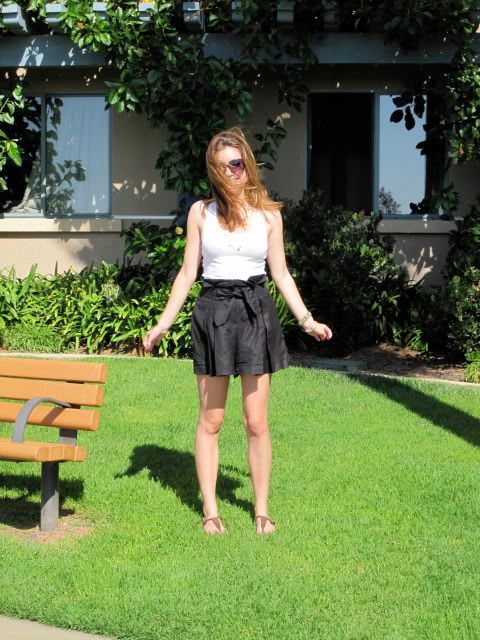 As you can see it was super super windy...which made the weather cooler FINALLY, but I had a tough time keeping my hair out of my face!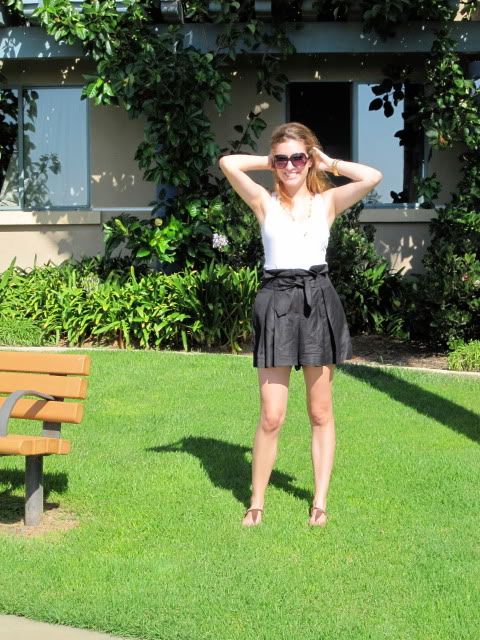 I'm wearing my new Twenty8Twelve shorts that I talked about that I ordered from Gilt. They finally came last week after about a month. I don't think it's really fair that they make you pay $12 for shipping and then you get it a month later...kind of a rip off if you ask me...but oh well, I love my shorts!
And how cute is C's hat?? I am obsessed with it and want one, but I think my head is too big sadly :(
Now I have to go finish up some homework for school tomorrow, have a great last few hours of the holiday weekend everyone!
xoxo
Lizzie