I have so much homework from this weekend that today will be spend reading
Great Expectations
, working on an essay, drawing some costumes....and more. I hate homework!
I just want to sleep :)
I leave you with this adorable picture of my old doggy Percy passed out in his bed.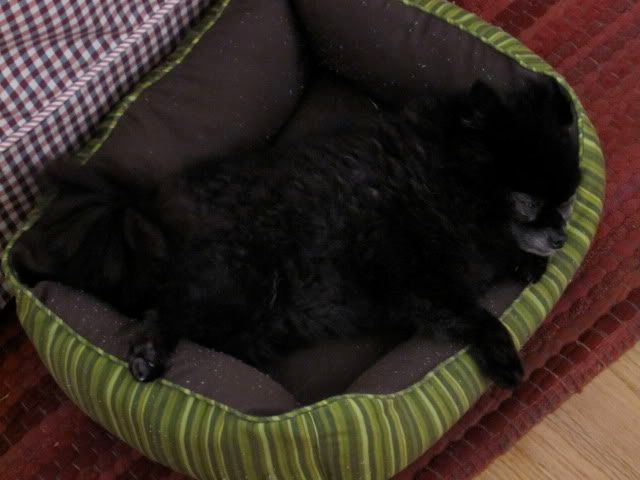 I love his little foot up on the side!!
Hope everyone had a great weekend!