Kind of outfit post! Actually more like shoe post-ish. This was from last week when I had my migraine and I was just kind of chilling and laying low.
Shirt: Forever 21
Jeans: Current/Elliot
Shoes: Charlotte Ronson
I am still trying to decide if I like these shoes....I can't return then so I better like them! They were uber-on sale at Shopbop and I just wish they had them in an 8 instead of the 8.5 I got. I practically broke my ankle walking around in them but I think when I tighten the straps they fit waaaay better and I won't die.
Also, I am really into making jewelry lately and I saw that Carly over at
Chic Steals
did a DIY of the Tom Binns rhinestone earrings that I wanted to try.  Here are the real ones:
And here are mine: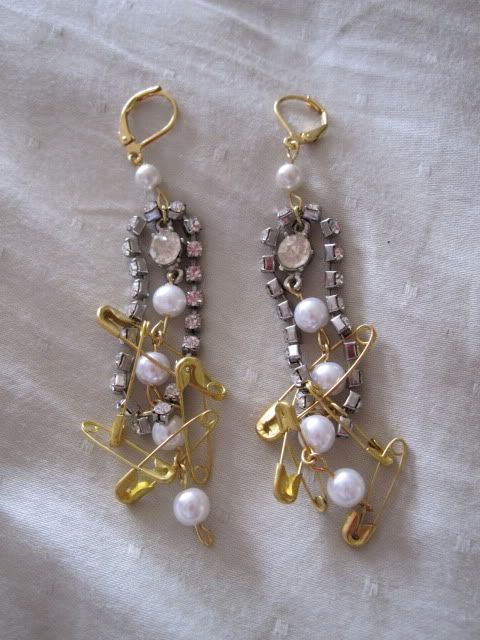 I didn't follow her directions at all so mine came out a little different but I am very happy with the result! I had to change them up a few times but eventually I got them how I wanted.
Hope everyone has a wonderful week!!