I finally got to do a little shopping the other day and I bought a few cute things.  First, I stopped at Zara and they had soooo many cute things I wanted to buy everything!  But I had to show (some) self-control and only bought this blouse that I had had my eye on...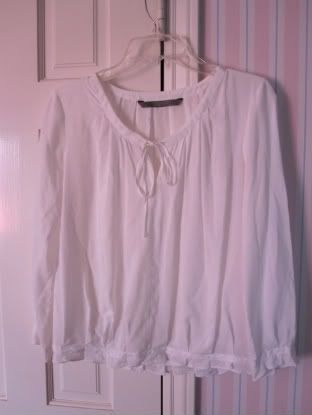 And this adorable skirt that was on sale for only $20!!  I have been wanting a jean skirt alternative, and this is still denim but is just so cute with the little flowers.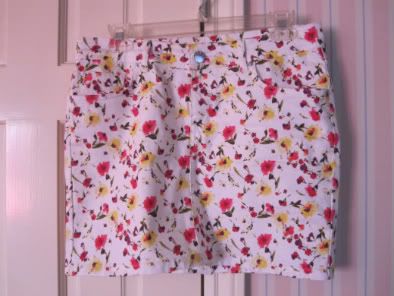 They almost look hand-painted to me.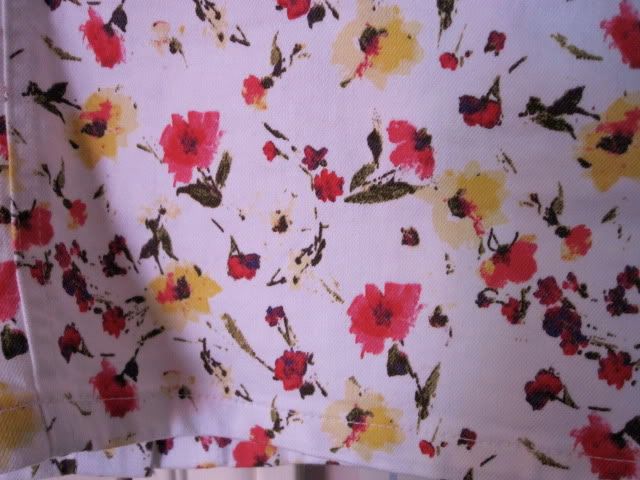 Then I picked up a few things from Nordstrom Rack.  I hadn't been there in AGES, and now I remember why!  I get so tempted to buy everything!  I tried on the cutest outfit in the entire world but it was a bit too pricey for me, I wish I had taken a picture of it.  A sparkly cream 3/4 coat with gold button and a little skirt hem from Juicy Couture and these gorgeous white pants from Tory Burch.  I told myself if I return in two weeks and they are still there I will buy them because it was meant to be :)
Instead I just bought a little pajama set and some cute underwear from Juicy Couture.  One thing that always gets me is the cute packaging--I can't resist!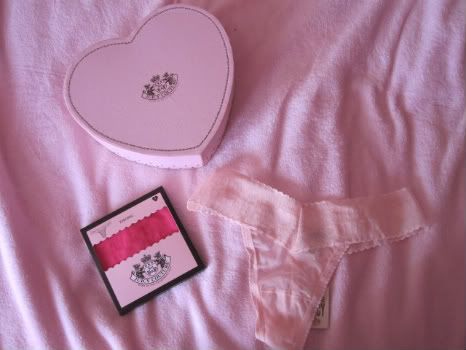 And thanks so much for all the nice comments about my leggings!  I'm glad everyone liked them!
xoxo