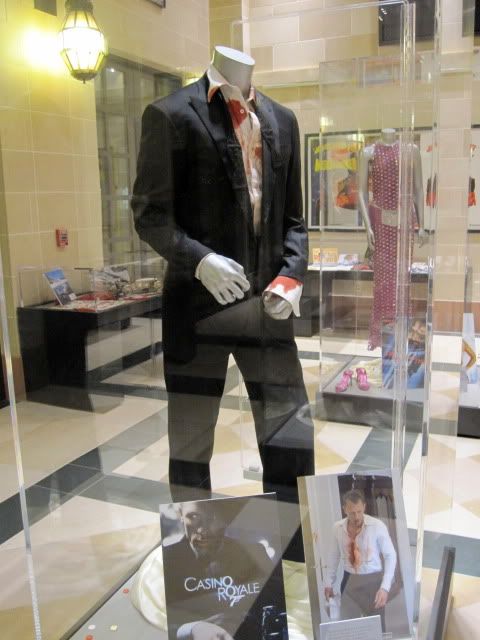 I am a HUUUUGE fan of James Bond. I only got into it because of Daniel Craig (I want to marry him, but who doesn't? :)) And so at school this semester I was taking a cinema class where we learn aaaaaalll about James Bond, and we watched like 15 of the films. Daniel Craig is still my favorite, but ANYWAY in the cinema building they were having a mini exhibit of some costumes and props from various James Bond films, and when I saw this tuxedo that Daniel ACTUALLY WORE I wanted to die!!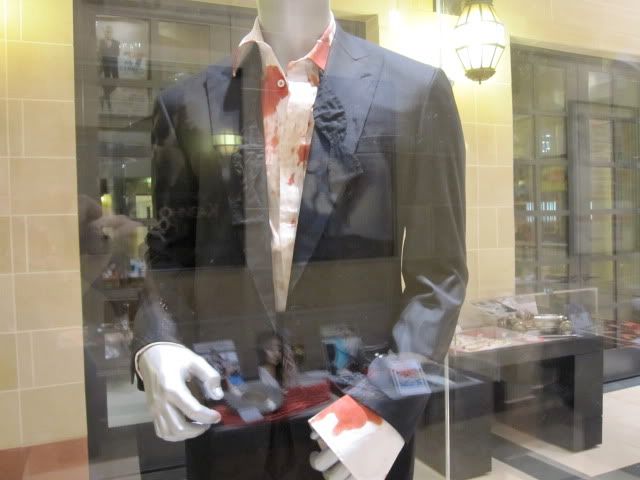 MMmm mmm mmm he is delicious. They also had two other women's costumes which were really beautiful.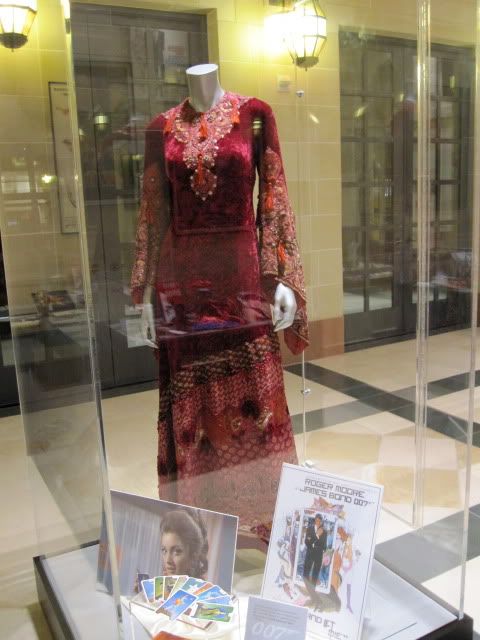 Jane Seymour from "Live and Let Die" as Solitaire. She was sooo beautiful in this movie!
And then Halle Berry's dress from "Die Another Day".
This dress is a little tacky 90's for my taste, but the details on it are just beautiful.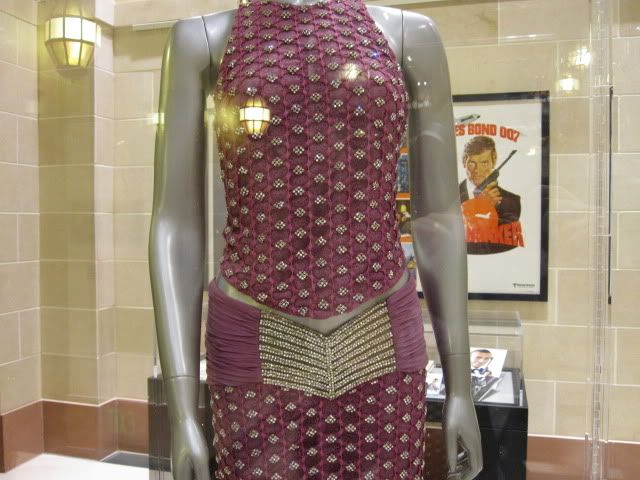 I really wish they had one of Vesper's dresses from "Casino Royale"
and I wish I could steal Daniel Craig's tuxedo
But alas, no. This exhibit was really cool and I'm happy I finally remembered my camera before they take it down!
(sorry for the glare and reflections in the picture, the room is super bright and glassy with things everywhere so it was impossible to get a clear picture!)
Hope everyone has a great weekend! Mine will be spent studying for finals :(